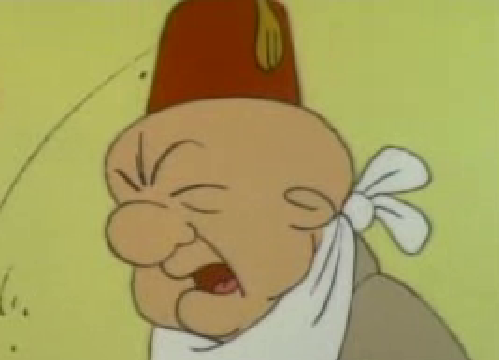 Yesterday was a great day. Here's a summary:
MORNING:
* Watched various You Tube videos including
Mr. Magoo Meets Frankenstein
!
* Played my friend Mike in a fiercely competitive game of
WIFFLE® ball
on a self made diamond behind Riverside-Brookfield High School's stadium. i used to be
pretty good
at WIFFLE® ball, but the years have not been kind to my pitching arm nor my hand eye coordination. This was more of a game of survival than a pitchers duel, but i managed to win 1-0 with a final inning run-scoring double that dribbled up to the railroad box car in left.

AFTERNOON
* The Globe Pub for European WCQs. Intended game was England vs. Andorra, but ended up saving the $20 and hanging in the front room with friends watching Germany kill Liechtenstein and Andy Murray battle Rafael Nadal.
* Drove to Toyota Park to open up the Red Stars office for the first Red Stars supporters organizational meeting. It's important that the supporters develop organically and independent of front office influence, so i didn't sit in on the meeting, though i did come in for a few minutes of Q&A.
EVENING
* Hosted Red Stars tailgate party outside the Toyota Park Annex. The tailgate party prior to the Fire vs. New York Red Bulls game was
very successful
- too successful. TP management came out and asked us to refrain from future tailgates due to the size of this one and the proximity to the parking lot entrance. We'll work with TP to see if we can start them up at a different location in the future in order to address their concerns.
* Watched the Fire extract a bit more
revenge from Juan Carlos Osorio
and the Red Bulls 1-0 from the Red Stars suite. In the suite were several Red Stars investors and a star forward interested in playing for the Red Stars. i can't say who it is, but she's not from the United States and we're interested in her as well.
* Visited the IWSL suite and said hello to the winners of an IWSL/Red Stars season ticket promotion.
* Hung out with old friends after the game in the suite, in the north lot and then at
Beefy's
until we were kicked out at closing time.
More days like that would be good.